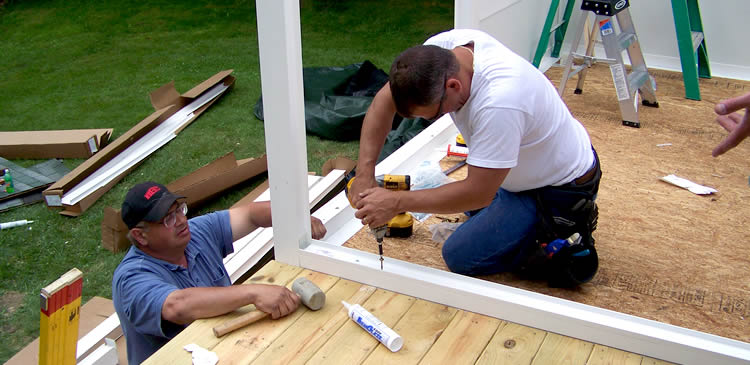 MILWAUKEE ROOM ADDITIONS
For years, S.E. Wisconsin Sunrooms has provided its services to the residents of this municipality, increasing the value and visual appeal of their homes with gorgeous Milwaukee sunrooms.
From the desire for a quiet place to read a book to the need for space to entertain guests, S.E. Wisconsin Sunrooms understands that homeowners have many reasons to add a room onto their property. Your home is where you spend the most time and it should be able to meet all of your needs. However, the standard sunroom design options don't always satisfy. Our custom room additions allow homeowners to build a truly unique space that fulfills their every requirement for function and beauty.
THE PERFECT ROOM ADDITION
As a locally owned home remodeling company based in Brookfield, WI, we are able to provide customers throughout the area with customized service and attention. When you reach out to us for that first free consultation, we'll go over your wishes, explore potential solutions to building challenges, and even take some measurements. You'll also receive a free price estimate for this unique build.
What kind of services can you enjoy when using S.E. Wisconsin Sunrooms to add a room to your Milwaukee property?
Additional design meetings to discuss the features of your build.
Rooms designed by designers using CAD software.
Pieces are precut prior to arrival at your home for quick assembly.
Optional energy efficient windows and frames to keep interior temperature consistent.
A wide variety of room options, including roofing, windows, HVAC systems, and flooring.
LEARN MORE ABOUT OUR MILWAUKEE ROOM ADDITIONS
You deserve a Milwaukee room addition that fits in with your home and meets all of your requirements. S.E. Wisconsin Sunrooms can make this happen for homeowners with our design customizations. If you want to learn more about our room additions, give us a call or fill out our online form. We'll be happy to schedule a design consultation to discuss your needs!