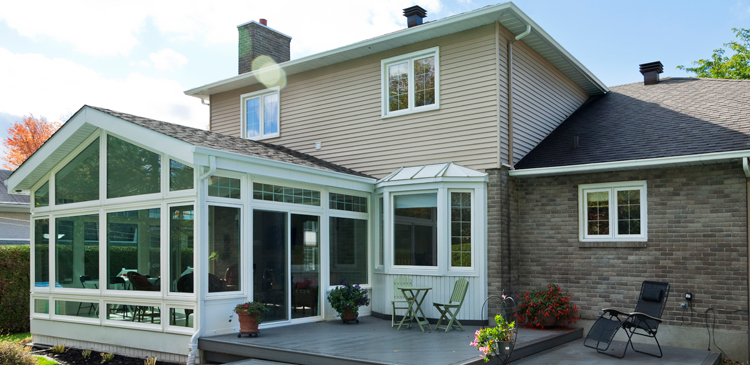 For 50 years, S.E. Wisconsin Sunrooms has specialized in the installation of custom three-season additions and more.
At S.E. Wisconsin Sunrooms, we prioritize the satisfaction of our valued customers throughout Milwaukee. When they come to us to install a gorgeous new home addition, we want to ensure they get their money's worth and don't end up with something they regret. Because of this, we encourage our clients to customize their designs to meet all their unique needs. Nobody knows your home better than you, so we give you the option to build a custom sunroom that complements its existing décor.
Whether you want a cathedral-style roof or to have your custom sunroom built without knee walls, our Milwaukee sunroom builders will make your new home addition happen. We will listen to all your unique specifications and craft you the perfect solution based off them. When all is said and done, you'll have a gorgeous, naturally-lit sunroom space where you can read work or relax while soaking in the beauty of nature.
CUSTOM SUNROOM GALLERY
Our rooms are second-to-none. Our Milwaukee sunroom installers take pride in our work and believe it shows in the end. Check out some of the high-quality custom sunroom additions we've installed throughout SE Wisconsin!
CUSTOM SUNROOMS IN SOUTHEAST WISCONSIN
All of our custom sunroom additions are masterfully engineered using CAD software. Additionally, each piece is factory fabricated using CNC computer-controlled machinery. Because of this, we'll have your unique design planned and the pieces precut, making for a quick and easy installation. Our friendly staff will work hours upon end, never interrupting your day-to-day routine and only coming to you with important project updates.
In addition to having a choice in windows, doors, knee walls and roof style, you also have a choice to install the following options:
Lighting Accents
Ceiling Fans
Window Treatments
Phone/Internet Connections
Opaque Wall Sections
"Doggy Door" Panels
Electrical Outlets
HVAC Systems
And More!
QUALITY SUNROOMS THAT WON'T DISAPPOINT
When having S.E. Wisconsin install your custom design sunroom, rest assured you've chosen the best sunroom builder. As a leading dealer of Living Space Sunrooms, we only use superior materials to craft our solutions. Are you worried about harmful UV rays fading your furniture? Our Low E glass will effectively block them, allowing your room to flourish with natural light with no negative effects. Also, our frames are made of energy-efficient fiberglass materials, preventing the transfer of heat from your sunroom and keeping it warm during the brutal Wisconsin winters.
Are you looking to increase the value of your home and provide yourself with a space where you can enjoy the beauty of nature year round? A sunroom home design is the perfect solution! Call S.E. Wisconsin Sunrooms or fill out our online form to schedule a consultation and receive your free quote today!
YOUR TRUSTED MILWAUKEE SUNROOM BUILDER
As a member of the National Association of the Remodeling Industry, we hold ourselves to the highest standards. We only hire the most skilled and experienced installers to join our staff and use the most energy-efficient products. Unlike other sunroom builders, S.E. Wisconsin will have your new addition built in a matter of days. Our crews will work with your from the initial consultation until the project is finalized, alerting you of any important updates along the way.
Find out why S.E. Wisconsin Sunrooms is a trusted by Wisconsinites across the southeastern counties of the state. Give us a call or fill out our online form to schedule a design consultation for your custom three-season or four-season sunroom and receive your free quote today!