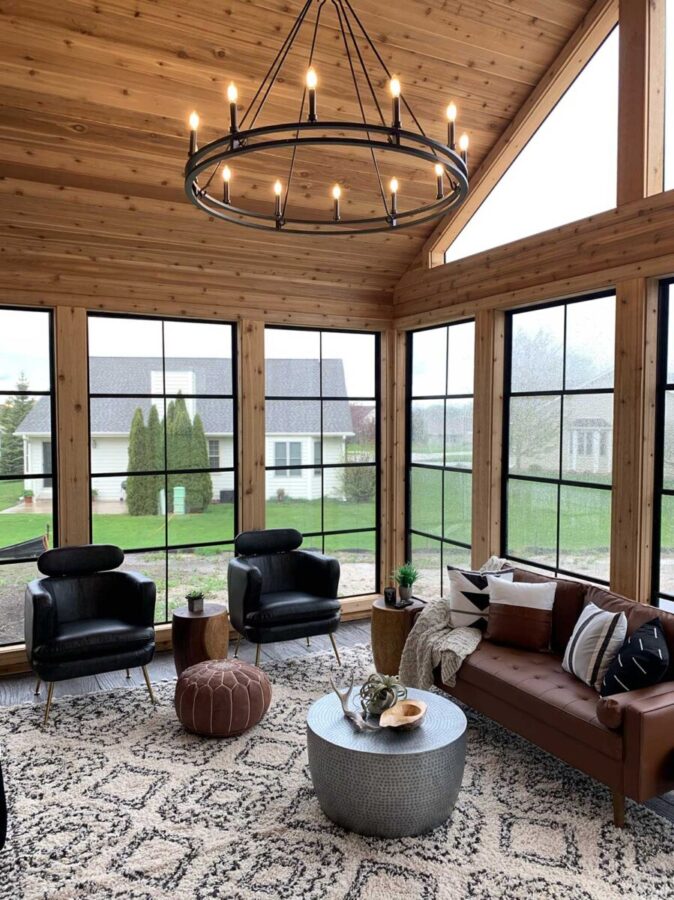 Transform your deck, patio or porch into a three-seasons room!
Don't settle for just a screened in room – transform your outdoor space into a relaxing getaway.
Porch Conversions Gallery
Take a look through our Porch Conversions gallery for inspiration.
At Porch Conversions, we hand build custom 4-track windows and doors that transform your outdoor space into a 3 season room. Tailor made to fit into any area, you can transform your existing deck, patio, or porch into a relaxing getaway. Don't settle for a screened in room – extend the use of your outdoor space with a 3 season porch, patio, or deck!
Give your PORCH some Fresh Air.
Each of our windows and doors are tailor made in our facility to ensure a precision-engineered fit into your existing porch or deck. Our selection of frame and FlexiGlaze colors allow you to match the look of your home or achieve a unique style just for you.
Different days require different types of airflow. Our window sliders easily move up or down allowing you to create your preferred ventilation. Put all the windows down to maximize the breeze. Close them completely to keep it warmer. Or leave them somewhere in between. Your room will adapt to your exact need.
Flex vinyl glazing is made for a room that is lived in. Our glazing can be hit or leaned on by a child or pet and still maintain its form. With this patented technology you'll never have to worry about golf balls, baseballs, or hail damaging your window.
Your Porch. Converted Easily.
Call us or fill out our online form to get started with a free design consultation!