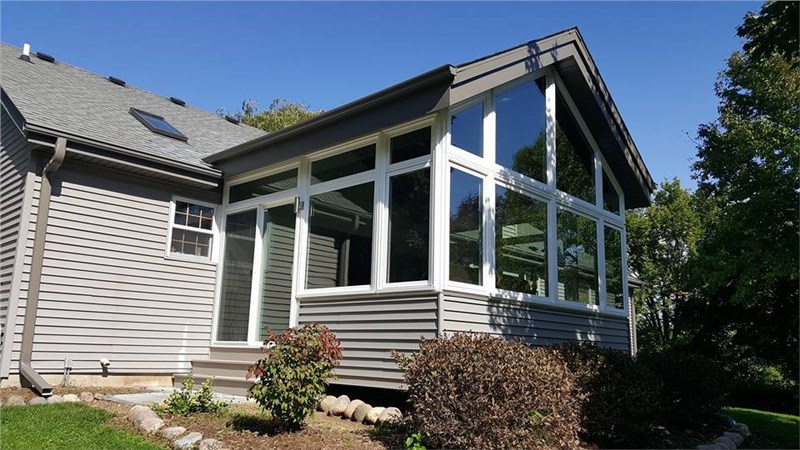 8 CREATIVE WAYS TO USE YOUR NEW SUNROOM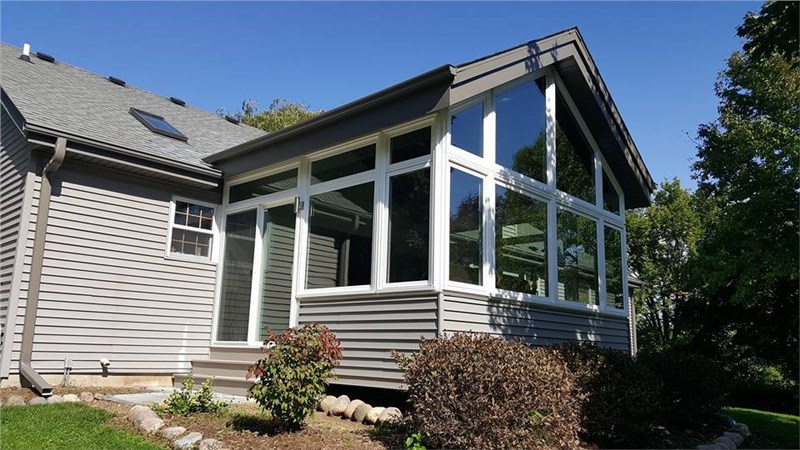 8 CREATIVE WAYS TO USE YOUR NEW SUNROOM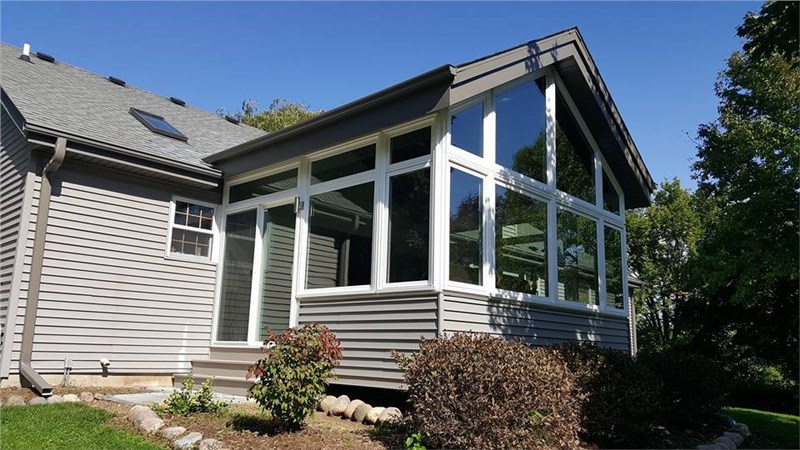 For homeowners in the Milwaukee area, adding a sunroom is a great way to enjoy outdoor living with the comforts and amenities of the indoors. No matter what the weather has in store, a Wisconsin sunroom is a delightful space for entertaining family and friends, relaxing in the sun, dining under the stars, and so much more!
As a professional sunroom builder with years of experience in the home remodeling industry, S.E. Wisconsin Sunrooms, our customers have come up with countless ways to utilize their sunrooms, and we've compiled a list of 8 creative ways that you can enjoy your new sunroom.
1.  Breakfast Nook
Start the day off right with a hot cup of coffee or tea and a delicious breakfast from the comforts of an enclosed sunroom. To especially enjoy this time of day, consider positioning your new sunroom on the east side of your home to catch the rays of the morning sun.
2.  Year-Round Garden Area
With the harsh Wisconsin winter, growing plants year-round isn't possible for most homeowners. From vegetables and herbs to flowers and tropical plants, you can transform your new sunroom into a greenhouse to grow an assortment of plants at any time of the year.
3.  Game Room
Rather than hiding the pool table, TV, and video game systems in a dark basement, your family can have a fun-filled game room to enjoy day or night. You'll have plenty of natural light for daytime activities, and a perfect place to watch the big game in the evening.
4.  Bar or Lounge
Do you love to entertain family and friends? Then create a festive bar or relaxing lounge in your new sunroom! Furnish your new space with a serving area stocked with all the necessities for mixing up cocktails, tall chairs, and a cozy couch. With the addition of lighting and a sound system, you can create an ambiance that suits your lifestyle.
5.  Playroom
If you have children in your home, then your sunroom is an excellent space to designate as their very own playroom. Keep their toys and games from flowing into the rest of your home, and they'll have a magical place to play that feels like the outdoors.
6.  Home Office
By using your sunroom to create a space for your home office, you can benefit in a variety of ways. In addition to a fabulous view, sunlight typically makes you more alert, and you'll have a bright, airy space to work—rather than a traditional office or cubicle.
7.  Family Room
The most common reason homeowners build sunrooms is to have more indoor living space. If your family has outgrown your living room or other gathering area, you can transform your new sunroom into a cozy family room! Bring your entire family together at the end of the day to play games, read, watch TV, or just relax under the stars.
8.  Patio Enclosure
Enjoy your existing patio in any weather by turning it into a fabulous patio enclosure! Whether you choose to enclose your patio with windows and doors to create the look and feel of a sunroom or simply want to screen in your patio for a bug-free outdoor living area, a patio enclosure is an easy way to add more usable space to your home.
Are you ready to create a unique space for your family with a new sunroom? Get in touch with S.E. Wisconsin Sunrooms today to discuss your ideas for your dream sunroom! Fill out our convenient online form now or give us a call today, and we'll work with you to create a custom sunroom for your Milwaukee home.