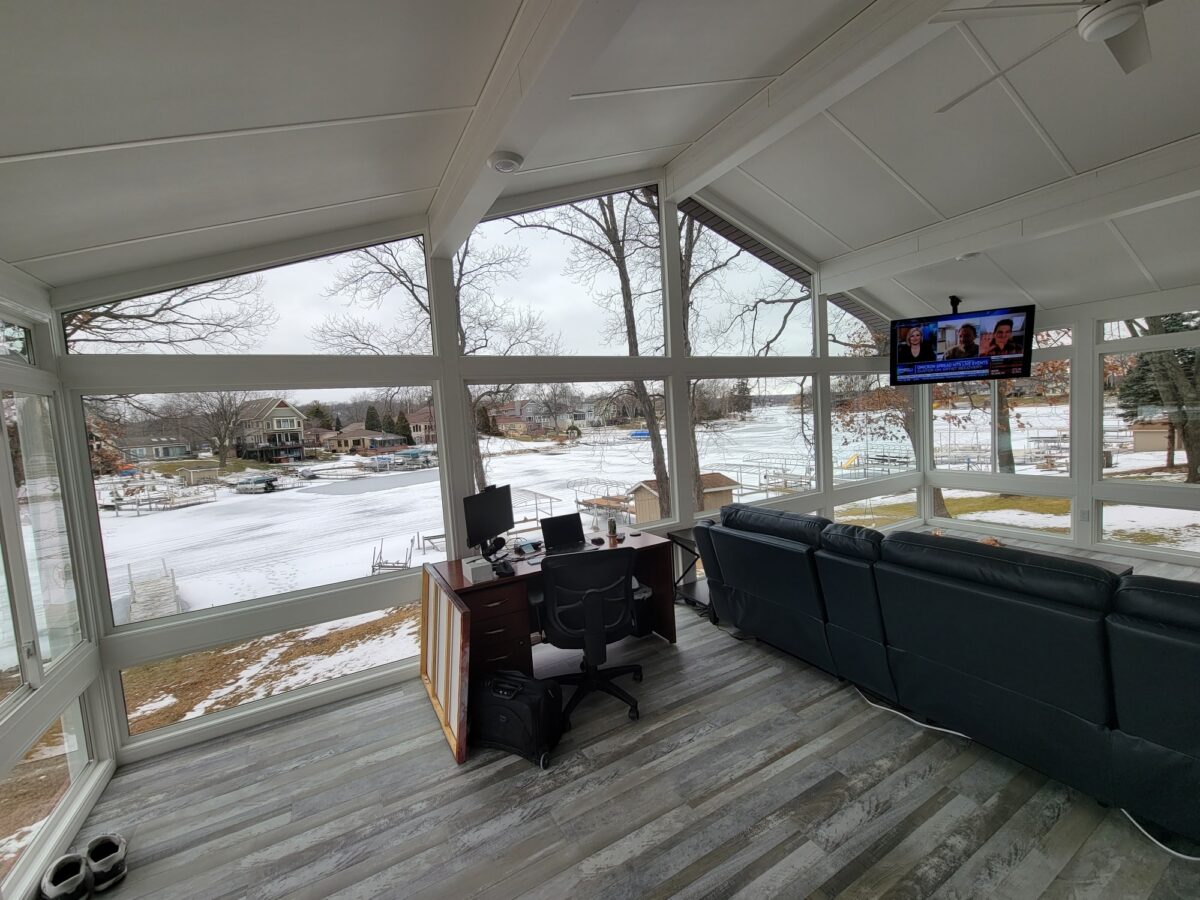 Lakehouse Sunroom in Muskego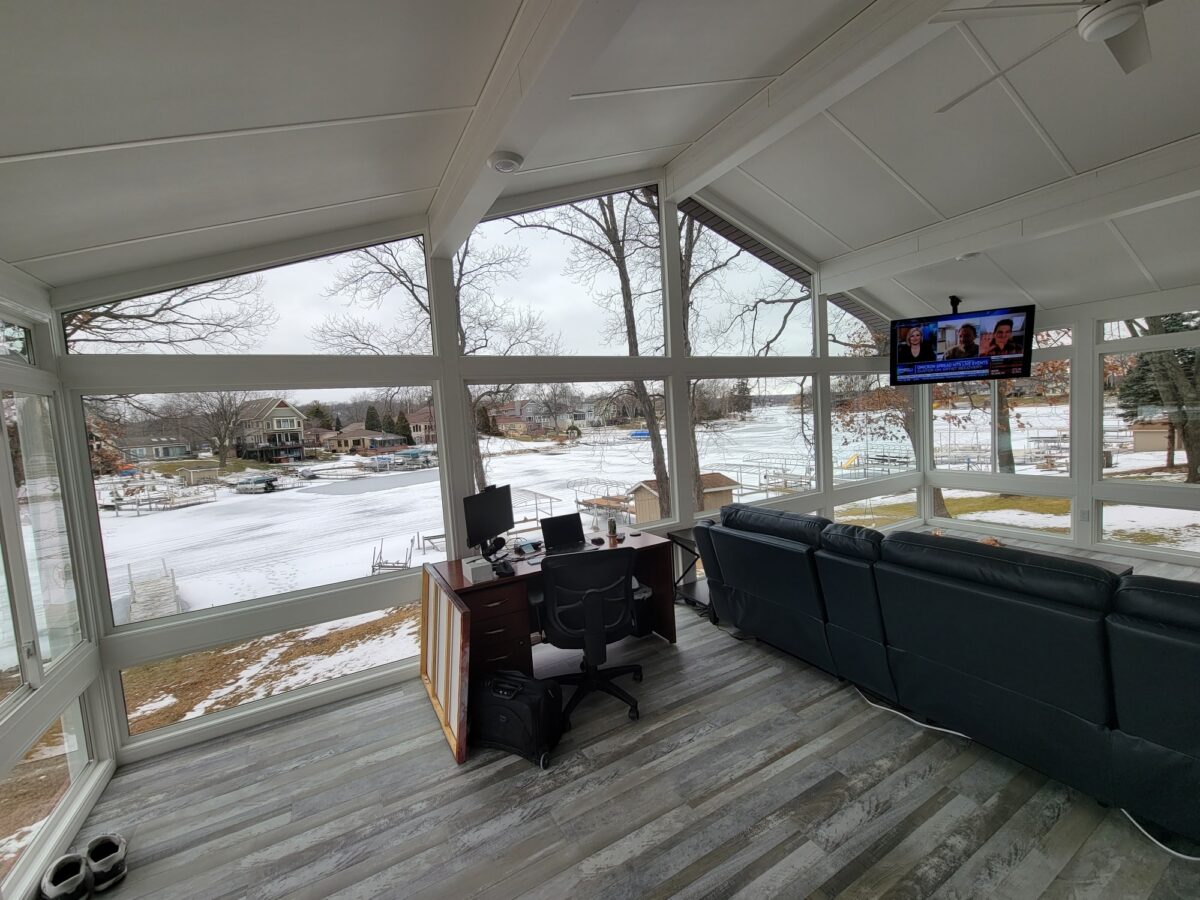 Lakehouse Sunroom in Muskego, WI
Lake houses are part of the culture here in Wisconsin, so, it's nit unusual for SE Wisconsin Sunrooms to add an Sunroom addition on a lake house. 
This room just transformed this lake house in Muskego! Panoramic views that you can't experience any where else like one of our sunrooms with all custom windows. There are no "stock sized" windows in our rooms. We maximize your views, light, and airflow like no other product on the market right now.Where do you think this family will be spending most of their time?We are guessing in their LivingSpace Sunrooms built by SE Wisconsin Sunrooms!
Adding a Sunroom Addition
As the premier sunroom builder in South East Wisconsin
We strive every day to build the best sunrooms with high quality materials and superior craftmanship. Gabled roofs and all glass walls allow our customers to enjoy the outdoors while remaining inside. We offer both 3 season and year round rooms with many options and design styles, Call today for a free quote and get your sunroom project started.