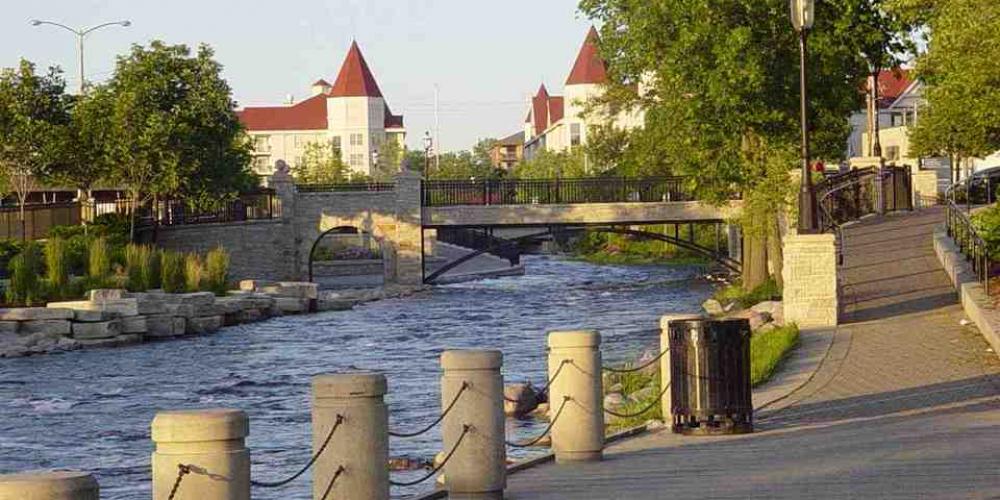 We've successfully installed our unmatched solutions in the homes of many of its residents, providing them with naturally-lit spaces where they can read, work or relax while being surrounded by nature's beauty.

As the seventh largest city in the state of Wisconsin, Waukesha and Wauskesha County has been an active area of service of ours for years. All of our Waukesha sunrooms are crafted with the highest quality materials and installed by experienced experts.
Due to our outstanding dedication to customer service, we have  a BBB A+ rating and a member of the National Association of the Remodeling Industry (NARI). We pride ourselves on our ability to quickly finish projects in an unobtrusive manner. From start to finish, we'll work with you to ensure your Waukesha sunroom turns out exactly how you envisioned, completing its construction in a matter of weeks.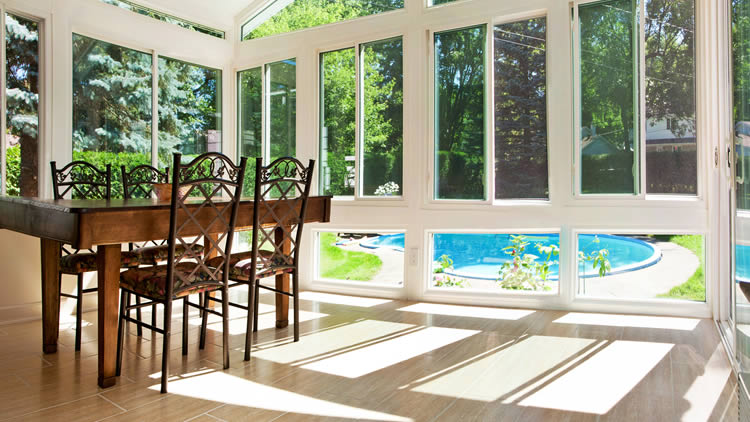 WAUKESHA ALL-SEASON ROOMS
Being the leading Waukesha sunroom installer, we provide our customers with a wide variety of window, door, knee wall and roof styles to choose from. We want to ensure you end up with a finished product you're completely satisfied with, so we give you the power to make it unique to your needs. If you can dream it, we can do it!
We also offer installation of the following features:
Lighting Accents
Ceiling Fans
Window Treatments
Phone/Internet Connections
Opaque Wall Sections
"Doggy Door" Panels
Electrical Outlets
HVAC Systems
And More!
S.E. Wisconsin Sunrooms offers many styles of sunroom additions including:
Patio Enclosures
Custom Sunrooms
Cathedral Sunrooms
3 Season Rooms
All Season Rooms
Additions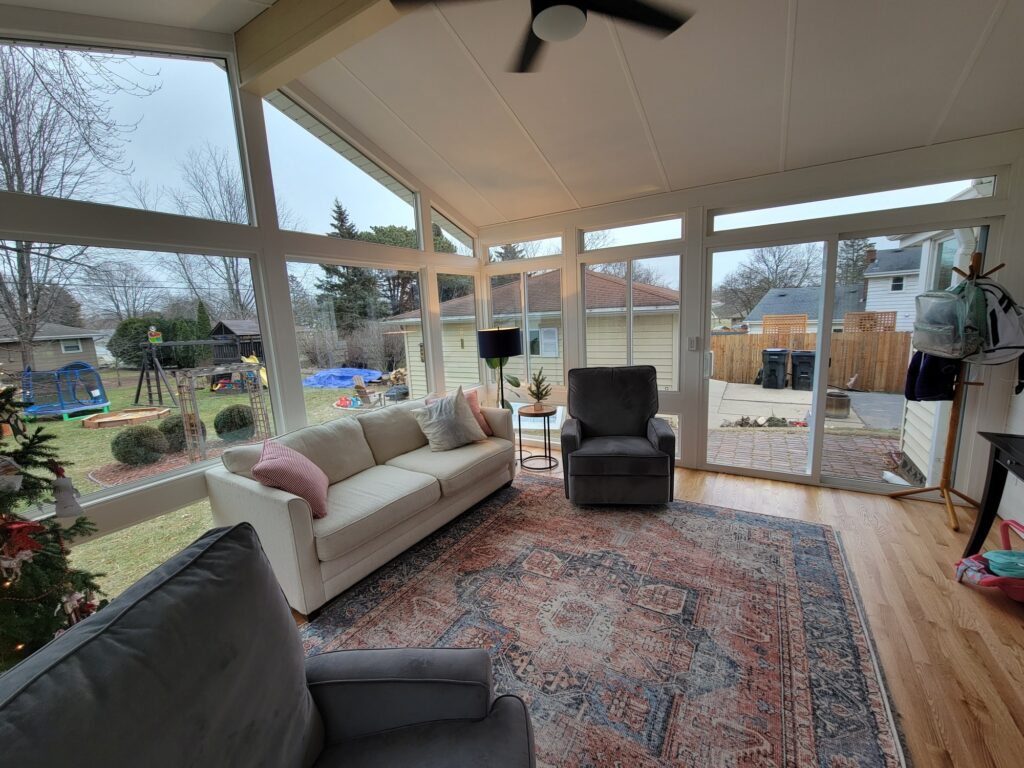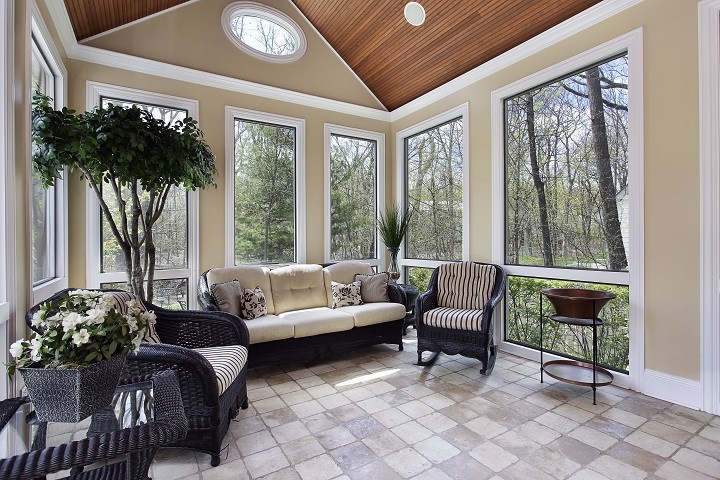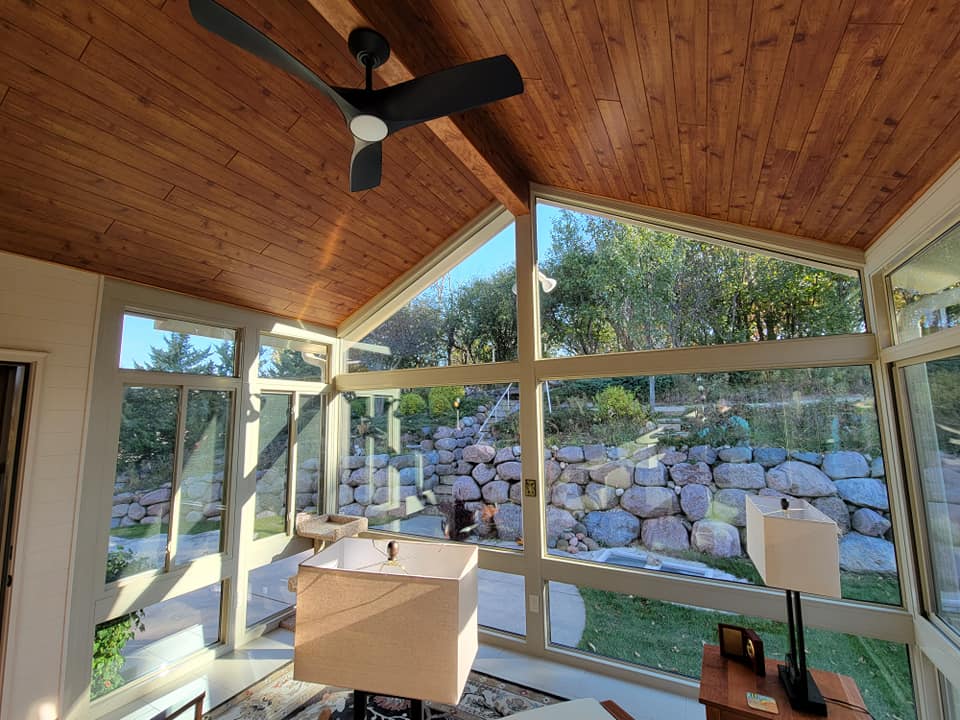 When purchasing a sunroom from S.E. Wisconsin, rest assured you're receiving an addition that will increase the value of your home and hold it. Our solutions are built with the most durable and high-performance materials, so they will hold up for a lifetime. Using either vinyl, wood or fiberglass window frames, we'll craft an energy-efficient Waukesha sunroom that brings the outdoors indoors.
Interested in learning more about how a Waukesha sunroom can be of benefit to you? Contact our representatives today! Call S.E. Wisconsin Sunrooms or fill out our online form to receive your free design consultation and quote!
The Many Uses Of A Wisconsin Sunroom
A delightful addition to your home that has numerous benefits for years to come.
Short-Term Benefits:
A sunroom is the perfect solution for your tropical plants. No more carting them indoors and outdoors as the seasons change - in a sunroom addition, they can thrive year-round. And let's be honest, who doesn't love a touch of greenery in your home?
Now, onto the winter months. Want to enjoy the beauty of a Wisconsin snowstorm without having to brave the cold? A sunroom gives you the perfect space to watch the snowflakes fall while sipping on a hot cup of cocoa. With the addition of a heating and cooling system, you can enjoy the snowy scenery in the warmth of your own home.
And let's not forget about those pesky bugs. With a sunroom addition on your house, you can soak up the sun without having to worry about any unwanted guests. You are free to enjoy food and drinks in the sun without worrying about bugs getting into it. A sunroom allows you to enjoy a bug-free oasis.
Long-Term Benefits:
Now, onto the long-term benefits of a sunroom addition. First up: home value. A sunroom is a fantastic way to increase the value of your property. It's a unique and custom feature that sets your home apart from others on the market, and it's a great selling point for potential buyers.
But a sunroom isn't just for show - it's highly functional addition to your home too. It makes the perfect home office location giving you a bright and airy space to work in. It also is a great space for gatherings with family and friends. Lastly, it is the perfect space to cozy up with your favorite book, watch your favorite shows, or relax all with a view.
Finally, let's not forget about the fun factor. A sunroom is a blast to decorate, especially in the winter months. Think cozy blankets, twinkling lights, and all the holiday decorations your heart desires. It's basically a Pinterest board come to life in your own home.
So there you have it, - the numerous benefits of a sunroom. From practical to whimsical, it's a space that will bring joy and functionality to your home for years to come. Contact us today for a quote for the sunroom addition of your dreams!