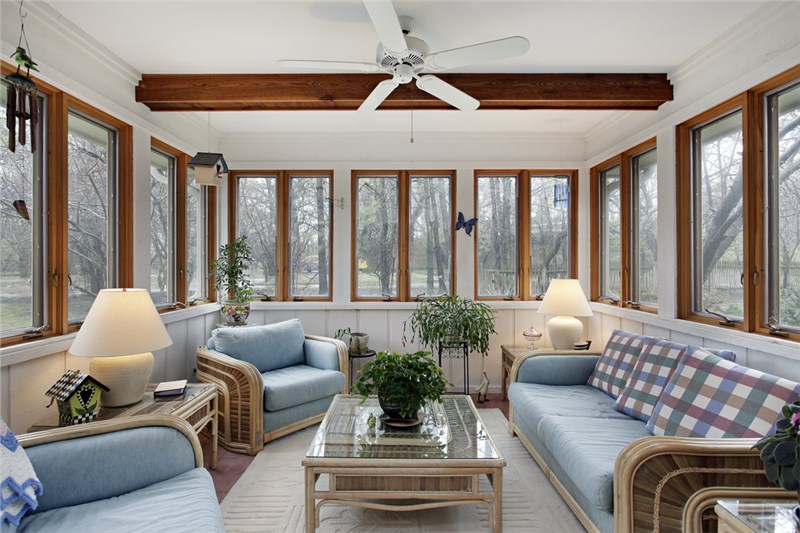 KEEPING YOUR THREE SEASON ROOM WARM IN THE WINTER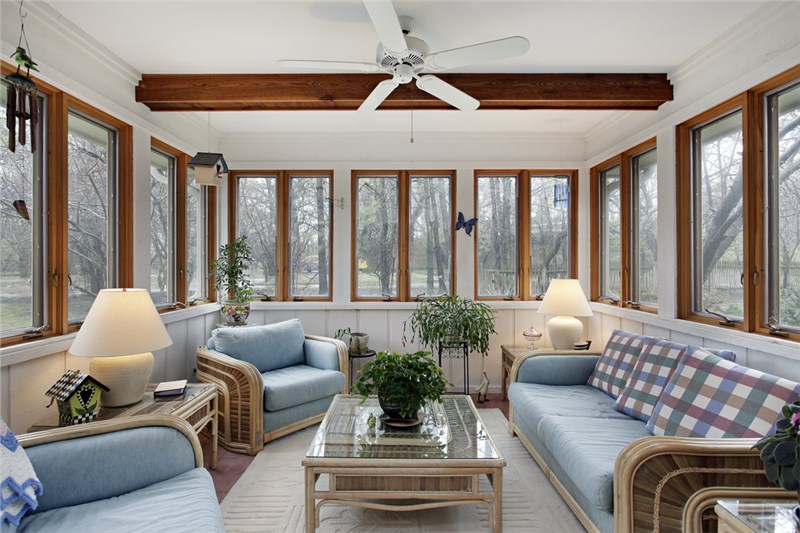 KEEPING YOUR THREE SEASON ROOM WARM IN THE WINTER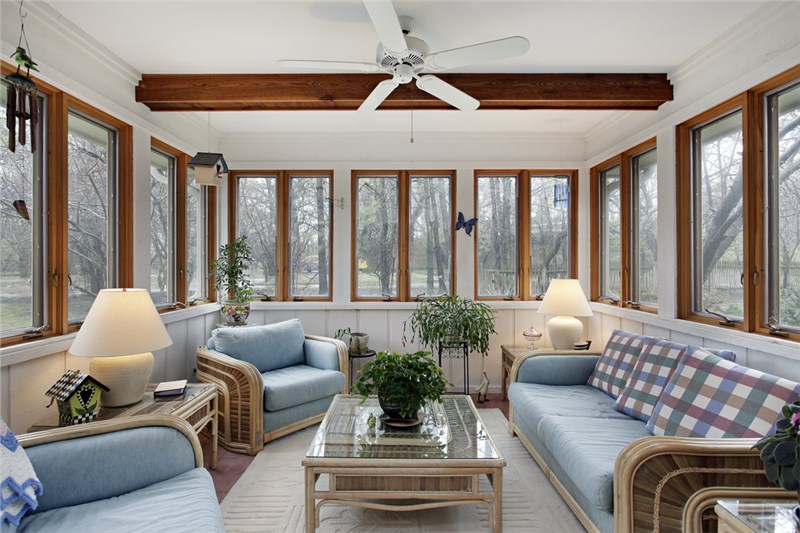 There's nothing like a beautiful sunroom addition to enhance the aesthetic appeal of your home while increasing its overall value. Sunrooms also offer homeowners with a new way to experience the property they live on, by providing them with the opportunity to enjoy the outdoors while staying safe from harsh weather conditions and other external elements. 
Whether you use your sunroom to grow plants, for sunbathing, to watch rainstorms or snowfall, or to drink coffee and read the paper in the mornings, sunrooms are a type of home addition that can truly revolutionize the way you live at home. 
For those with three-season sunrooms, finding a way to keep it warm enough in the winter can be a challenge. At SE Wisconsin Sunrooms, we've made it our business to help people build beautiful, long-lasting sunrooms on their properties. We believe that all sunrooms are made to be enjoyed throughout the year, which is why we've developed this helpful guide to keeping your three-season room warm in the winter. 
WHAT'S THE DIFFERENCE BETWEEN A THREE-SEASON SUNROOM AND A FOUR-SEASON SUNROOM?
There are many types of sunrooms, but the most common ones are the three-season room and four-season rooms. Four-season rooms are built to incorporate the use of the home's central heating and air conditioning system and are generally more expensive than others. For this reason, many homeowners find it more practical to construct three-room style sunrooms instead of four-season models. 
While three-season sunrooms can be just as beautiful as a four-season sunroom, the downside is that three-season sunrooms are not built for year-round use. Homeowners won't be able to use their sunroom as much during the coldest or hottest months of the year, due to the lack of insulation in three-season sunrooms, which can be disappointing for some.
Fortunately, three-season sunrooms can be enjoyed in the winter and throughout the year. Here are some of our favorite ways that homeowners can keep their three-season rooms warm and even cozy during the winter season.
ADD A THICK CARPET OR RUG
While it makes sense to install hardwood flooring or low-maintenance tiles to achieve a look that is similar to an outdoor patio, these materials are not really very comfortable during the cold days of winter. No one likes walking around on cold floors, so consider covering your sunroom's flooring with thick, plush carpet or a large rug to make spending time in the sunroom more comfortable during the cold season.
USE AN ELECTRIC HEATER
While a three-season room is not engineered to be heated using the HVAC system in your home, a space heater, electric heater, or an electric fireplace can be convenient and efficient options. The good thing about these heating options is that you can easily unplug them when you're not using the sunroom, in order to lower your energy bills.
INSTALL INSULATED WINDOWS
Be sure that the glass of your sunroom consists of 100% energy-efficient, insulated windows. High-performance, insulated glass can keep your room warm during the cold winter days, and cooler in the summer.
USE INSULATED DRAPES
Aside from installing insulated windows, you can also keep your three-season room warm by hanging thermal-insulated draperies that will serve as some sort of barrier from the cold. Plus, adding these to windows of sunrooms will also allow you to enjoy greater privacy whenever you want.
OPEN THE DOOR OF YOUR SUNROOM
You can let some of the heat in your main home into your three-season room by simply keeping the door that connects your sunroom to the rest of the house open. While this generally won't be as effective as other methods mentioned in this article, it can make a difference—especially when the weather is mild. 
BEAUTIFUL, DURABLE SUNROOMS FOR YOUR HOME
If you are looking for a reliable contractor to build sunrooms and other types of home additions, SE Wisconsin Sunrooms can help. With over four decades of experience in designing, building, repairing, and maintaining sunrooms within Southeast Wisconsin and other nearby areas, we've become the area's leading indoor and outdoor living space provider. 
If you want to learn more about our top-quality sunroom products and flawless installation services, give us a call to speak with an agent now. You can also fill out this quick online form to get a free consultation and in-home estimate for your upcoming home renovation.