50 years of building and design experience
As the leading Southeastern Wisconsin dealer of Living Space Sunrooms, we use the most quality and high-performance products. We offer our customers unprecedented options for four-seasons rooms and patio enclosures in houses across Southeastern Wisconsin.
With 50 years of building and design experience, S.E. Wisconsin Sunrooms will quickly and efficiently develop the sunroom you've always desired. We pride ourselves installing solutions that fit perfectly into your home and lifestyle. In fact, our customers often report back to us that their new addition is the most used room in their homes!
We give you the power to customize the Milwaukee sunroom design of your new addition, allowing you to pick from a wide variety of window, door and roofing options to make it unique. Our sunrooms are great additions, providing an ideal place to work, read, relax or watch the Packers dominate their opponents on the gridiron.
What Our Customers Have to Say
We had a fantastic experience with SE Wisconsin Sunrooms. From the initial quoting process through the final walkthrough we felt extremely comfortable throughout the entire process. Jude, Tony and their team were all top notch professionals and did great work. On several occasions they went above and beyond, such as when they noticed a broken panel of siding near our garage and re-used a panel of siding they had removed from where the sunroom was being installed to fix it. We love our sunroom and would highly recommend SE Wisconsin Sunrooms to anyone considering getting a sunroom.
Others have commented on the quality of materials and Jude's responsiveness ( which I totally agree with!). However, my greatest complement goes to his construction crew. All very courteous, great communicators, and the quality of their work is outstanding. I highly recommend anyone considering building a sunroom to consider SE Wisconsin Sunrooms, you will not be disappointed.
We are so pleased with our sunroom and cannot say enough about how professional and pleasant the crew from SE Wisconsin Sunrooms was throughout the process. Jude was very helpful throughout the design process. He was very honest about the long lead times and costs for the project. Once begun, the construction crew was outstanding in skill and professionalism. They went out of their way to be sure we understood the process and in addressing any concerns or questions we had. The best part of all...we LOVE our sunroom!
We can't say enough about our new 4 season room. After a year of talking to multiple companies we made the best decision by going with S.E. Wisconsin. We would highly recommend Jude and his crew. Jude went over everything with us before signing with him to make sure we had everything we wanted and needed. He kept in touch with us, so we knew what to expect and when. The crew was experienced and very professional. They were all very friendly and answered our questions. They worked well together and can tell they enjoy their jobs. It's not just a 4-season room to us, it's a remodel and extension of our home. We would definitely recommend Jude and his crew. We would give them more than 5 stars if we could. Very happy customers, Pat & Bob
5 star product, 5 star communication, and a 5 star team. Great room for enjoying a cup of coffee or a beer and watching the deer and turkey.
Jude and his team built us a high quality sunroom that is the perfect addition to our house. We live off of a busy road and our favorite part of the sunroom is that the windows are thick enough to block out most of the road noise. The guys were responsive and professional and I would gladly work with them again!
We had a great experience working with SE Wisconsin Sunrooms. All the employees were professional. Excellent quality of workmanship. Left area clean and organized after their work was done. They answered any questions we had promptly. So easy to work with everyone in the company. Highly recommend them
Our experience with Jude and his team and S.E. Wisconsin Sunrooms was unbelievably positive. We had a sunroom done at a time when we had multiple projects being done both inside and outside our home. S.E. Wisconsin Sunrooms was the only project that didn't cause us any stress or problems. Not only does the sunroom look fantastic, but along the way, they were in constant contact with us regarding schedules and timeframes of completion, which I can't say for any of my other projects. Tony and the rest of the crew were great. They are a team of professionals that were approachable, respectful and easy to deal with. They are normal guys that strive to do a incredible job. I can't say enough about our experience with Jude, Tony and S.E. Wisconsin Sunrooms. I would highly recommend them to anyone looking to add a beautiful and functional sunroom to their home.
Jude Tindall and his team were awesome from the first time we met Jude and continued through the whole process and build of our sunroom. We had quotes from other companies but we decided to go with Jude and SE Wisconsin Sunrooms because of the quality of materials that he uses as well as the ability to customize, which other companies did not provide. We love our sunroom and we are so happy with our investment. We highly recommend Jude and SE Wisconsin Sunrooms if you are considering adding one onto your home.
S.E. Wisconsin sunrooms has a really good product and they worked with us to get it done in a timely manner. I would recommend them to anyone who wants to add that little extra touch to their own living space.
DEDICATION
We go above and beyond to ensure our clients are happy with their purchases, working with them every step of the way to craft their sunrooms down to the very last specified detail.
EFFICIENCY
Having your home under construction for weeks can be extremely distracting to your daily routine, so we make a point to finish your project in a matter of days and ready for years of enjoyment.
QUALITY
We'll outfit your sunroom with EcoGreen frames and knee walls to maximize its insulation. We'll also use Low-E glass that allows natural light to flow in while blocking harmful UV rays.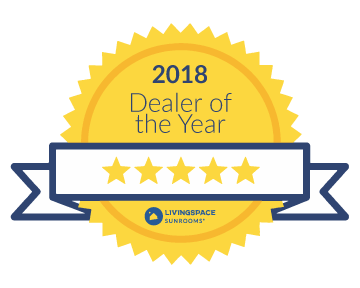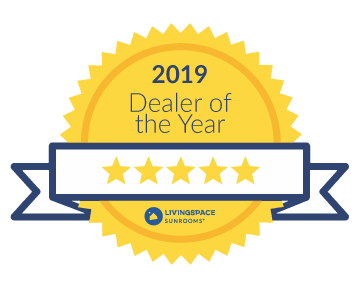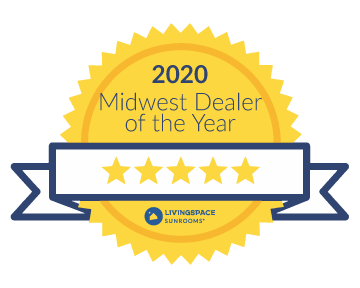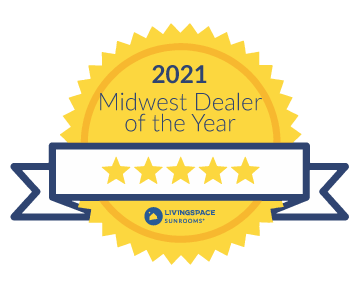 KEEPING YOUR THREE SEASON ROOM WARM IN THE WINTER
There's nothing like a beautiful sunroom addition to enhance the aesthetic appeal of your home while increasing its overall value. Sunrooms also offer homeowners with a new way to experience the property they live on, by providing them with the opportunity to enjoy the outdoors while staying safe from harsh weather conditions and other external elements.
Whether you use your sunroom to grow plants, for sunbathing, to watch rainstorms or snowfall, or to drink coffee and read the paper in the mornings, sunrooms are a type of home addition that can truly revolutionize the way you live at home.