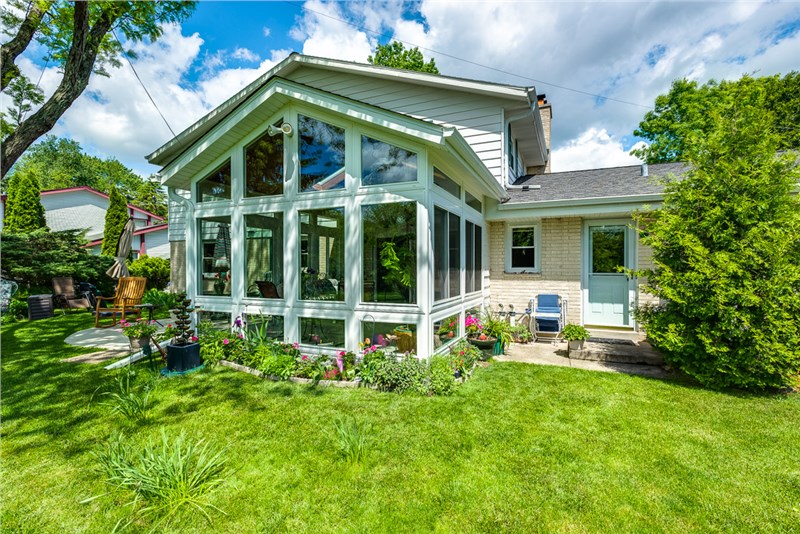 DESIGNING A SUNROOM TO CUSTOM FIT YOUR STYLE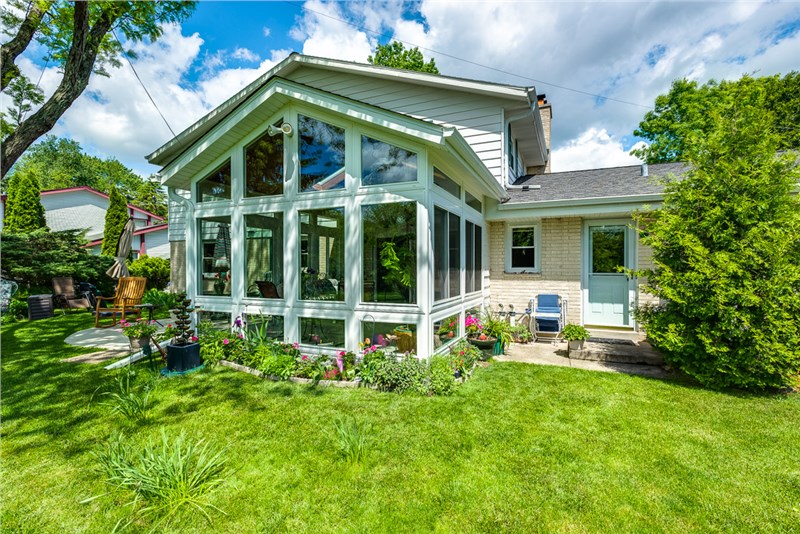 DESIGNING A SUNROOM TO CUSTOM FIT YOUR STYLE
One of the best decisions you can make in terms of adding more value to your existing home is to add more valuable living space. Many families are choosing to do this by adding custom sunrooms.
By adding a sunroom, you not only increase square footage; you also bring more light and a more "open feeling" to your existing home. Whether you choose to add a 3-season sunroom or a room you can enjoy all year round, adding custom features stamps it with your own unique personality.
SUNROOM CUSTOMIZATION OPTIONS
Consider some custom features you may incorporate when designing a sunroom:
ENERGY EFFICIENCY
Keep in mind that using energy efficient materials will go a long way in not only making the design beautiful, but also keep the room comfortable during the sometimes harsh southeastern Wisconsin seasons. 
CEILING FIXTURES
Ceiling fans come in all shapes and sizes from a classic wooden paddle look to a sleek, modern design. Incorporating ceiling fans into your sunroom's design can help keep the sunroom cool, while giving a homey feel to the room.
What about lighting? Ceiling "can" lights (complete with dimmer switches) go a long way to cozy up the sunroom in the evenings.  For that extra "wow" factor, a chandelier might just do the trick.
WINDOW TREATMENTS
Window treatments put a perfect finishing touch on sunroom windows.  Think wooden or bamboo custom-designed blinds. 
Special windows that deflect UV rays may also be used to help prevent fading and sun damage to furniture.
DOGGY DOORS
Is this a place for the family pets to hang out?  If so, a custom pet door might be incorporated into the design to allow pets to easily enjoy the outdoor atmosphere. 
CHOOSING A SUNROOM COMPANY
When you're ready to make the investment of adding a beautiful sunroom to your home, expert advice and design are the keys to getting it just right. You need to work with a sunroom company that gives you the peace of mind which comes from experience in the design and ultimate execution of completing your project on time and on budget. S.E. Wisconsin Sunrooms has been designing and building custom sunrooms for over 40 years.
Call our professionals for a free consultation and quote, and we'll help walk you through some of these custom looks and features that will make designing a sunroom easy and fun!