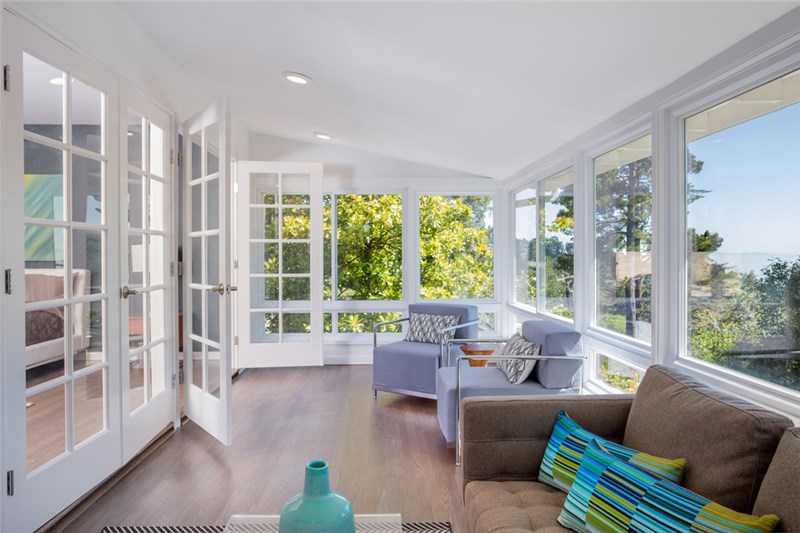 SEVEN UNIQUE WAYS TO USE YOUR SUNROOM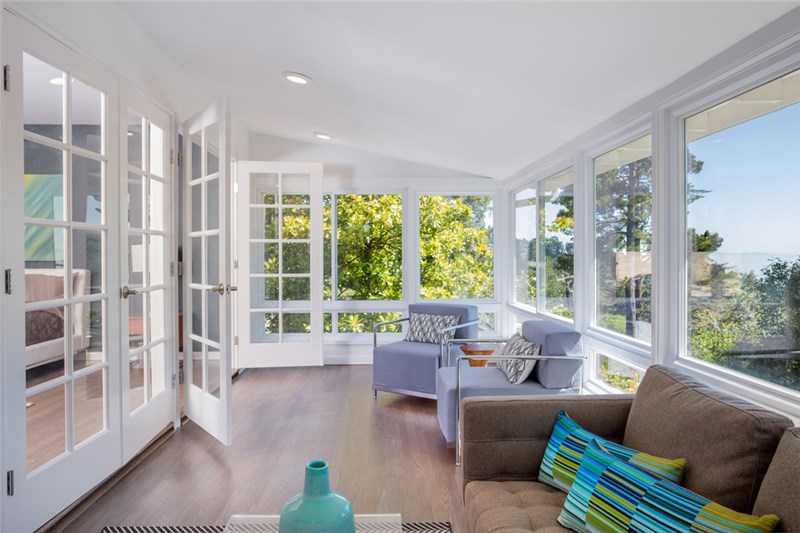 SEVEN UNIQUE WAYS TO USE YOUR SUNROOM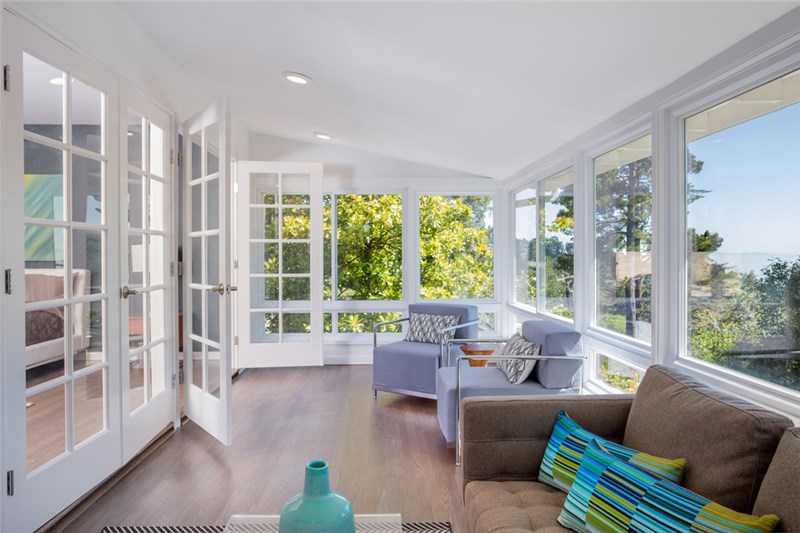 Whether you're planning a new sunroom installation or buying a home that's already equipped with one of these beautiful spaces, you're probably deciding how the best put your sunroom to use. For many, a sunroom traditionally acts as a lounge area or family room. Although these are great uses for any sunroom, you might want to rethink the status-quo with these seven fun sunroom ideas.
1. SERENE OFFICE SPACE
If you do a lot of work from home, your sunroom can offer a quit space that's great for productivity. Plus, you'll enjoy a more scenic work environment when compared to staring at four cold traditional walls.
2. IN-HOME STUDY OR LIBRARY 
Could you use a fortress of solitude when conducting your latest studies or getting some summer reading done? A sunroom provides you with a well-lit space that's quiet, peaceful, and perfect for exploring your favorite subject or diving into a novel.
3. INSPIRATIONAL FITNESS ROOM
Do you have a difficult time staying motivated once you begin a workout routine? An upbeat sunroom environment can provide the inspiration you need to crank up some tunes, work up a sweat, and finally stick to your goals!
4. FUN KIDS PLAYROOM
If you're tired of having your living room taken over with kids' toys and games, use your sunroom as a fun and safe playroom the whole family will love. Not only will you have the rest of your house back, you will feel good knowing that the children are having fun while getting some sunlight too.
5. CREATIVE HOBBY ROOM
If you're the creative type, a sunroom provides the perfect in-home studio or crafts room. There's plenty of natural light, lovely scenery, and the peace and quiet you need to get your creative juices flowing. Who knows, you might get the inspiration you need to create your next masterpiece!
6. ENTERTAINING GAME ROOM
Put a spin on the traditional sunroom lounge with an in-home bar or game room. Whether you're creating a family-friendly space everyone will use and love or an adults-only retreat for entertaining friends, you can enjoy some lively entertainment while taking in some sun or gazing at the stars.
7. RELAXING CONSERVATORY
If you've dreamed of getting back to nature, having your very own indoors greenhouse is a good place to start. Conservatories are energy efficient sunrooms that are specifically designed for indoor plants, so you can surround yourself with luscious leafy plants, grow your own herbs and fruit trees, or escape to your very own flower garden—without dealing with pests and rain.
At S.E. Wisconsin Sunrooms, we love bringing unique sunroom visions to life using our innovative CAD design software and expert sunroom installation services. If you're ready to upgrade your living space with one of our custom sunrooms, give us a call to schedule your free cost estimate and convenient design consultation!