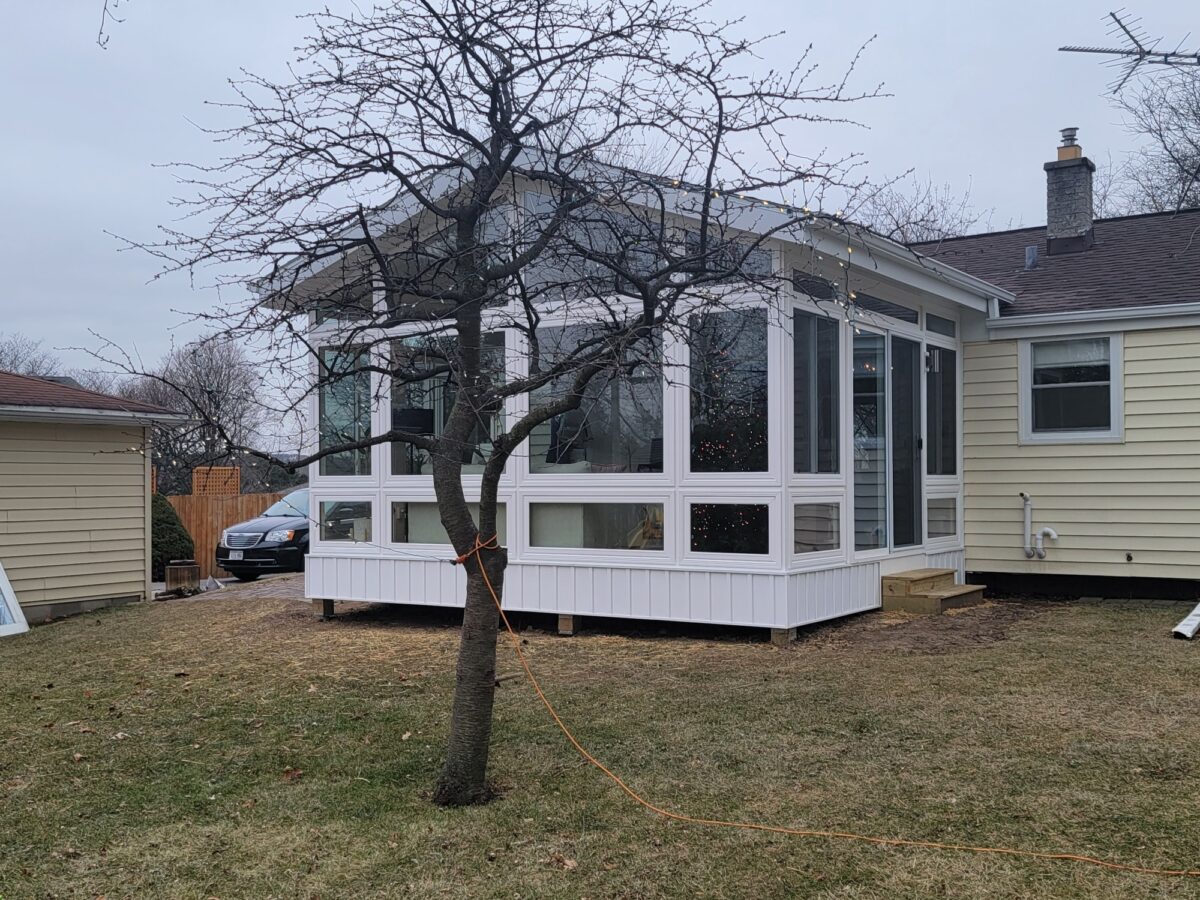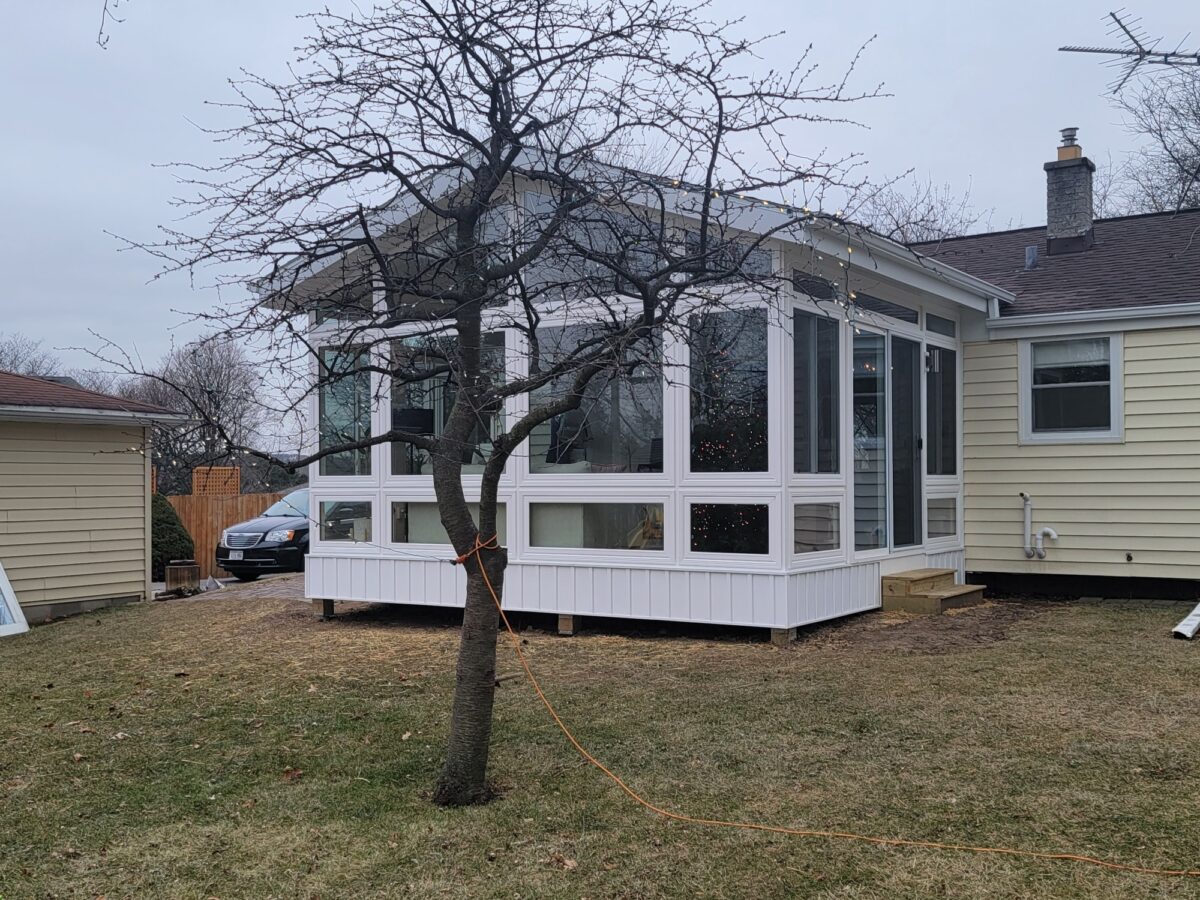 A Beautiful New Sunroom In Waukesha WI
We have built a lot of sunrooms in Waukesha! If you live here, just ask around and you will surely hear our name, South East Wisconsin Sunrooms. Located not too far away in Wind Lake, we are locally owned and operated.
This gem of a sunroom instantly adds comfort and value to this Waukesha home. Our professional sunroom builders are the best in the biz and we only use high quality materials. Our sunrooms are really home additions and extend your living space. This four season sunroom in Waukesha is fantastic.
Adding a Sunroom Addition
Homeowners in Waukesha Looking to Add A Sunroom – Call Us!
First step in the process is to get on the phone and go over what you want. If the project fits the S.E. Wisconsin Sunrooms profile, we'll come out to your location for a on site quote. Your new sunroom is not that far in the future, call today though as we are already booked out 5-6 months. Building a sunroom is a great way to make your home a better place to live. The light and connection with the outdoors makes our sunrooms a 'favorite' room in all the houses we've done.