Brookfield, WI All-Season Room with cathedral ceilings and canned lighting
Brookfield WI Project – All Season Sunroom
This SE Wisconsin Sunrooms Featured Project was built in Mt. Pleasant, Wisconsin, and is an All-Season/Four Season Room. We also call this a Gable Room, which is a sunroom with a cathedral ceiling and high windows. Our custom sunrooms come is many colors, or can be custom like this build, which is a premium option. First, we built the insulated floor for the base of the sunroom and laid out the footers for the PVC synthetic deck next to the sunroom. Seamless gutters were installed for proper drainage. The interior has an Armstrong wood plank vaulted ceiling with a fan installed in the center. This custom sunroom has a glass knee wall under the main windows. Glass transoms above the main windows, with the trapezoid cathedral windows above complete the look. For heating and cooling, we only use General Electic PTAC heating and cooling units. They provide the best performance for our sunrooms. The luxury vinyl tile was used for the floor. This beauty also included a standard electrical package which includes basic outlets and ceiling fan install.
Cathedral Ceiling
Floor to Ceiling Windows
Insulated Foundation
GE Heating/Cooling Unit
Wood Plank Vaulted Ceiling
Electrical Package
Ceiling Fan
Luxury Vinyl Floors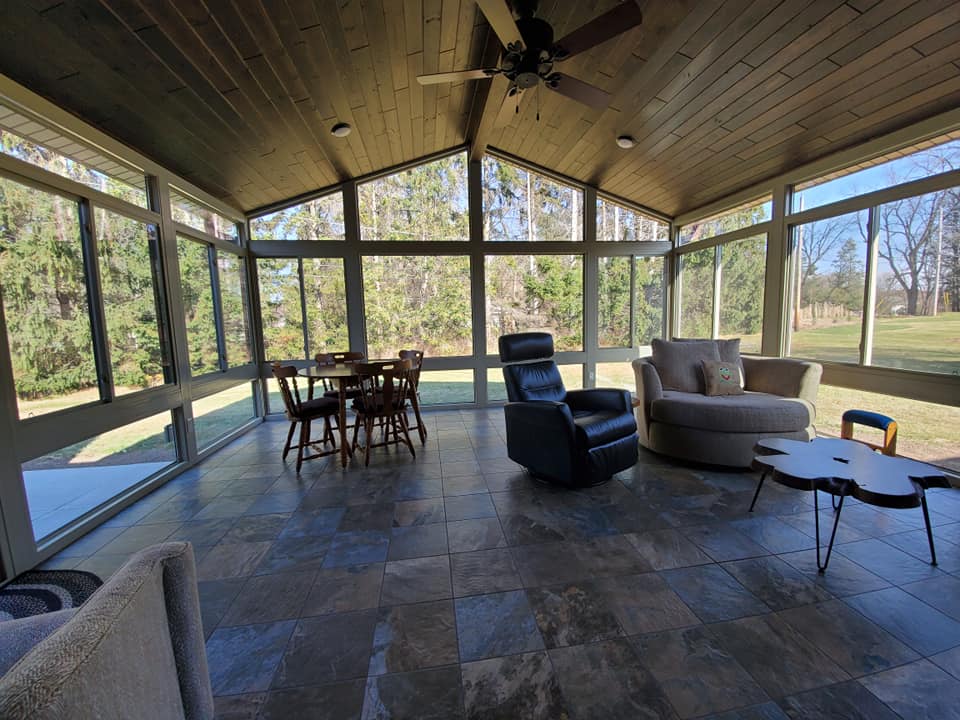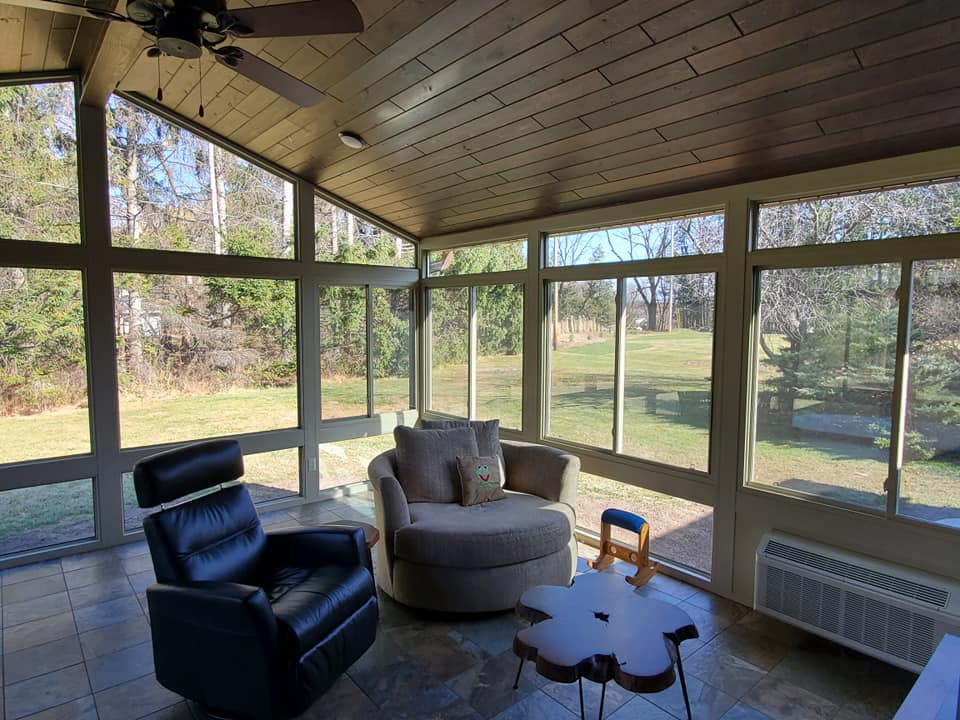 At S.E Wisconsin Sunrooms we pride ourselves on building great sunrooms with quality materials that will last the test of time. Our goal is to ensure you get the sunroom of your dreams and it is built properly, with love. Takre a look at all our reviews on Google!
Building Sunrooms in Mt Pleasant Wisconsin!