MENOMONEE FALLS SUNROOM COMPANY
For 50 years, S.E. Wisconsin Sunrooms has been serving the Waukesha County area, providing its residents with outstanding solutions that allow them to enjoy the beauty of nature from the comfort of the indoors.
With a total population of 35,600, Menomonee Falls is the most populous village in Wisconsin. Incorporated in 1892, it's named after the river that flows through it. For 50 years, S.E. Wisconsin Sunrooms has been serving this area, providing its residents with outstanding solutions that allow them to enjoy the beauty of nature from the comfort of the indoors. Using the best products the industry has to offer, we'll craft you a Menomonee Falls sunroom that will make for a perfect place for you and your loved ones to watch the Packers dominate on Sundays.
Carrying high-quality products from industry-leading brands like Living Space Sunrooms, we'll build you an attractive, naturally-lit and energy-efficient space. Using vinyl, wood or fiberglass frames, we'll ensure your Menomonee Falls sunroom is the most insulated space in your home. It will also be outfitted with Low-E glass to prevent harmful UV rays from damaging your furniture while allowing sunlight to brighten up the room.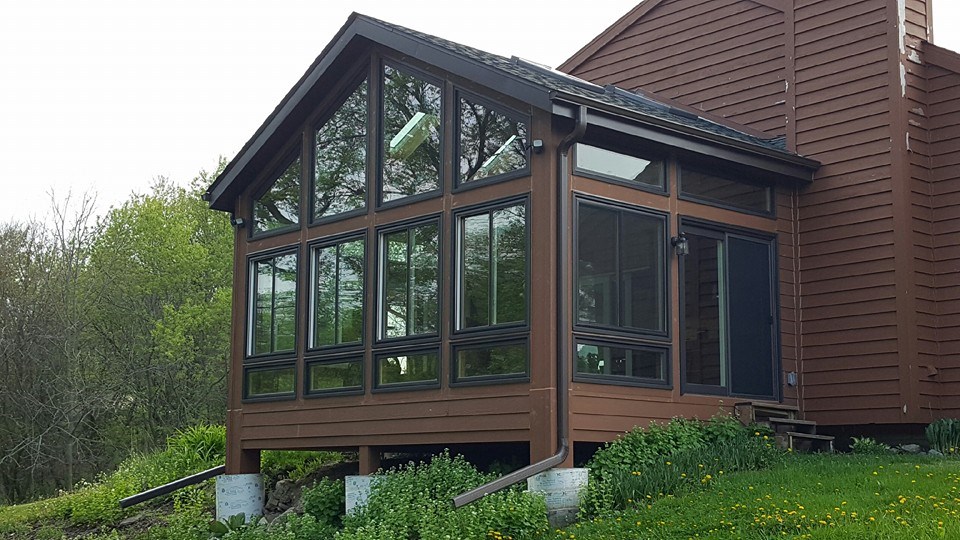 MENOMONEE FALLS ALL-SEASONS ROOMS
S.E. Wisconsin Sunrooms cares about the satisfaction of all of our customers. We hate the thought of pouring our blood, sweat and tears into a project you'll be disappointed with, so we go above and beyond to ensure you're pleased with your purchase. You'll be given full control of the design of your Menomonee Falls sunroom if desired, enabling you to pick and choose from a long list of window, door, knee wall and roof options.
We also offer all of the following additional features:
Lighting Accents
Ceiling Fans
Window Treatments
Phone/Internet Connections
Opaque Wall Sections
"Doggy Door" Panels
Electrical Outlets
HVAC Systems
And More!
S.E. Wisconsin Sunrooms offers many styles of sunroom additions including:
Patio Enclosures
Custom Sunrooms
Cathedral Sunrooms
3 Season Sunrooms
Four Season Sunrooms
All Season Sunrooms
Sunroom Additions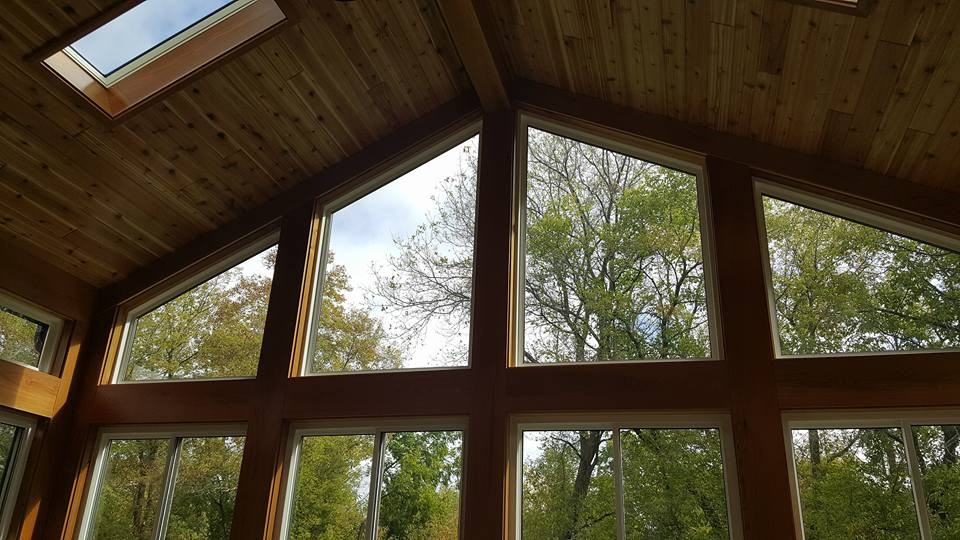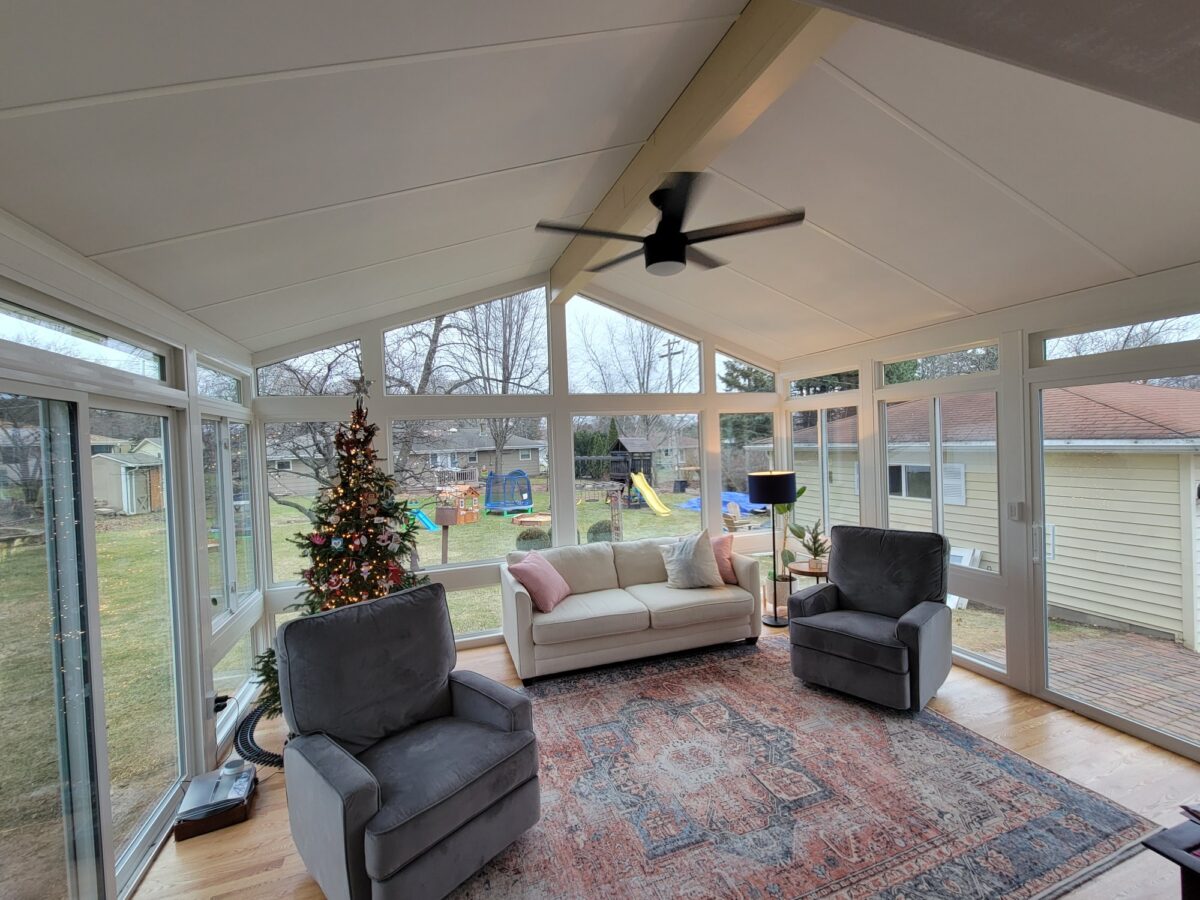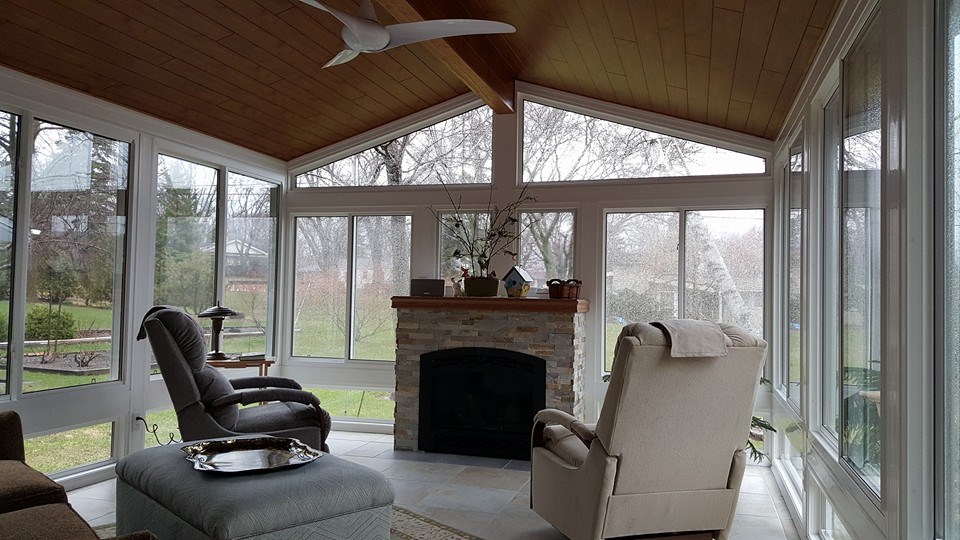 Wisconsin Sunroom Builders
We guarantee you'll never have a more pleasant experience installing a home addition. Our friendly staff will start by providing you with a free design consultation, and then draft a 3D blueprint based off your specifications using CAD software. From there, they'll have each piece factory fabricated before the project starts to ensure the process is streamlined.
Restore your connection with nature by bringing the outdoors indoors. Install one of our Menomonee Falls sunrooms and start reaping all of the benefits they offer. Give S.E. Wisconsin Sunrooms a call or fill out our online form to receive your free quote today!
The Many Uses Of A Wisconsin Sunroom
A delightful addition to your home that has numerous benefits for years to come.
Short-Term Benefits:
A sunroom is the perfect solution for your tropical plants. No more carting them indoors and outdoors as the seasons change - in a sunroom addition, they can thrive year-round. And let's be honest, who doesn't love a touch of greenery in your home?
Now, onto the winter months. Want to enjoy the beauty of a Wisconsin snowstorm without having to brave the cold? A sunroom gives you the perfect space to watch the snowflakes fall while sipping on a hot cup of cocoa. With the addition of a heating and cooling system, you can enjoy the snowy scenery in the warmth of your own home.
And let's not forget about those pesky bugs. With a sunroom addition on your house, you can soak up the sun without having to worry about any unwanted guests. You are free to enjoy food and drinks in the sun without worrying about bugs getting into it. A sunroom allows you to enjoy a bug-free oasis.
Long-Term Benefits:
Now, onto the long-term benefits of a sunroom addition. First up: home value. A sunroom is a fantastic way to increase the value of your property. It's a unique and custom feature that sets your home apart from others on the market, and it's a great selling point for potential buyers.
But a sunroom isn't just for show - it's highly functional addition to your home too. It makes the perfect home office location giving you a bright and airy space to work in. It also is a great space for gatherings with family and friends. Lastly, it is the perfect space to cozy up with your favorite book, watch your favorite shows, or relax all with a view.
Finally, let's not forget about the fun factor. A sunroom is a blast to decorate, especially in the winter months. Think cozy blankets, twinkling lights, and all the holiday decorations your heart desires. It's basically a Pinterest board come to life in your own home.
So there you have it, - the numerous benefits of a sunroom. From practical to whimsical, it's a space that will bring joy and functionality to your home for years to come. Contact us today for a quote for the sunroom addition of your dreams!