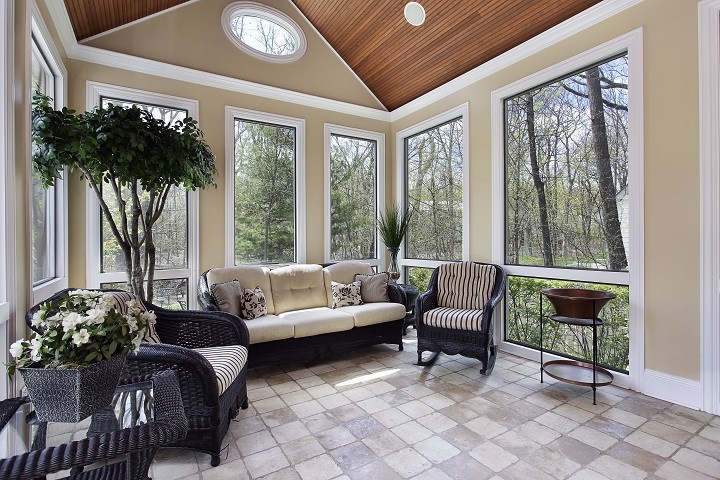 TRANSITIONING SUNROOM DÉCOR FOR THE WARMER WEATHER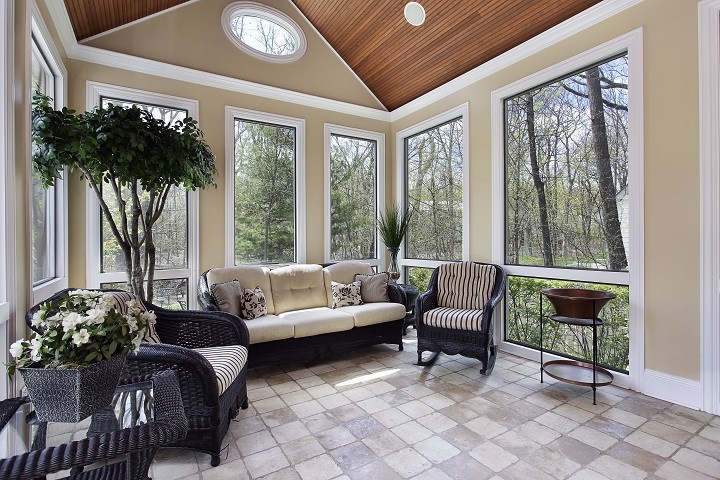 TRANSITIONING SUNROOM DÉCOR FOR THE WARMER WEATHER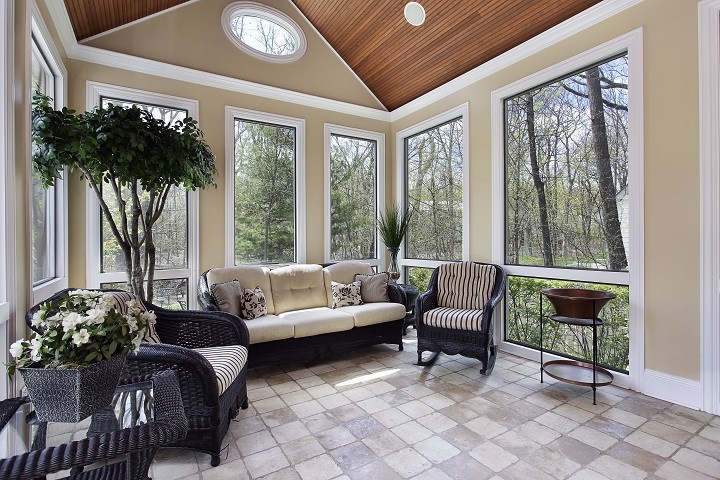 As the warmer weather slowly but surely arrives, it makes everyone want to spend more time enjoying the much-welcomed sunshine. In the spirit of bringing the wonderful weather indoors, one of the first places to get more attention and use is the sunroom.
Since the warmer temperatures tend to bring out the "spring fever" in all of us, take advantage of the extra energy and ambition to transition your sunroom for the season. Now is the time of year to turn your sunroom into a warm weather haven to enjoy during those wonderful, relaxing summer days and nights. Just by changing up your sunroom decorations, you can transform this room into the house favorite.
SPRING AND SUMMER SUNROOM DESIGN STRATEGIES
This year, instead of just getting by with leftover furniture and minimal décor, take your space to a whole new level by incorporating some new sunroom design strategies.
THEME
First, decide on a theme for your entire space. Whether you choose a country, modern, or even nautical theme, it's possible to completely transform your sunroom into a restful, relaxing, and fun space for you and your guests to enjoy.
While keeping your theme in mind, throw tradition to the wind and get creative with your décor. Custom sunrooms not only show off your personality, but they also make a memorable impression on your guests.
DÉCOR
Instead of the old standby wicker furniture, trade it in comfy chairs with pillows or metal pieces with plush cushions. If you really want to keep the wicker furniture, update with spray paint in sassy summer colors. If you prefer more neutral furniture pieces, instead choose to accessorize with bright cushions, pillows, or throw rugs.
If you want to bring in a very relaxing vibe, add some pretty wind chimes or a small table fountain. The sound of running water is sure to relax you and brings another earthy element to the room.
If you are a fan of rummage sales, you'll be sure to find some cool sunroom decorations to add interest to an otherwise boring room.
PLANTS
A sunroom without plants is like a summer day without sunshine. To breathe life into the space, bring in lots of green plants. You may try growing flowers like impatiens or even tomatoes in a hanging bag filled with rich soil. Big, colorful pots full of flowers should grow well out in the sunroom and smell wonderful to boot. An herb garden adds fresh greenery to the room and the harvested herbs make summer salads even more delicious.
YOUR SUNROOM DESIGN SPECIALISTS
By freshening up your existing furniture and brightening up the space with plants, curtains, pillows, chachki and throw rugs, you can inexpensively transform your sunroom from winter drab to summer fab in record time.
If you're looking to add a new sunroom for the warm weather, S.E. Wisconsin Sunrooms is here to help transition you into our favorite time of year. Simply fill out our online form or give us a call, and we'll work with you to create your custom sunroom design.